Most parents know about their children to keep them healthy and strong. Still, sometimes you may require to know the exact nutrients, vitamins, and minerals to produce for your children's bodies. Try to get your supplements or healthcare products from an online drugstore in the Philippines. While providing the best care to the children, you may forget to provide a full range of children's vitamins diet or get confused about various foods. Start by seeking a closer glance at the foods your children eat daily.
What are the vitamins for kids?
There are different supplements available for kids, but knowing the best vitamins for kids in the Philippines will be more convenient to take an appointment with a nutritionist or health care expert. Here are the 14 different vitamins for kids mentioned, including: 
Sangobion Iron+ Capsule

Cherifer Pgm With Zinc

Appebon Kid 

Propan TLC 

Pedzinc Plus

Ceelin

Nutrilin

Tiki Tiki 

Growee

Ammuno-Z 

Sangobion Baby

E zinc

RiteMed Zinc-C

Scotts DHA Gummies Orange
Sangobion Iron+ Capsule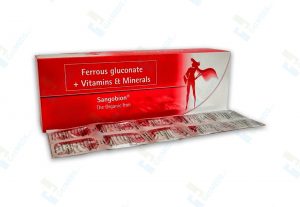 Sangobion, one of the best vitamins for kids in the Philippines, produces seven essential components in 1 capsule, including multivitamins & minerals, iron stores, and red blood cell levels in the body. Sangobion vitamin supplement helps combat the signs of anemia, including weakness, paleness, dizziness, incapability to focus, and faintness.
Cherifer Pgm With Zinc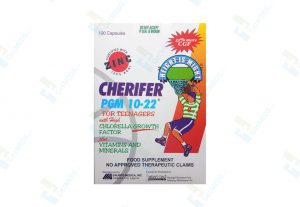 Cherifer PGM With Zinc, vitamins for kids in the Philippines, comes with a mixture of multivitamins, CGF, minerals, vitamin C, and zinc. Cherifer Pgm with zinc vitamins comes to improve the immune system. In contrast, zinc helps to improve the circulation of blood by fighting infections. 
Appebon Kid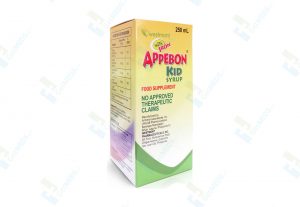 Appebon Kid contain vitamin B1 + B6 + B12 + Iron + Lysine. Appebon with iron is one of the best vitamins for children's immune system in the Philippines is provided to children with a poor appetite for three months. Appebon Kid syrup carries a recovered appetite and limiting appetite for those who are having more extra meals.
Propan TLC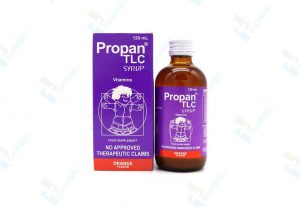 Propan contains multivitamins, Lysine, Taurine, and CGF. Propan TLC Syrup combines essential vitamins and multi-minerals that help to boost the body's diet for growth and development.  
Pedzinc Plus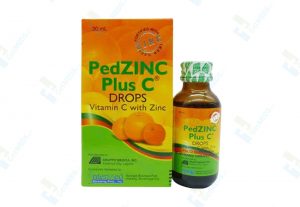 Pedzinc Plus helps treat children to be healthy and robust. Pedzinc plus, multivitamins for kids in the Philippines, contains ascorbic acid, zinc, and vitamin C. It reduces the common infection including, diarrhea.
Ceelin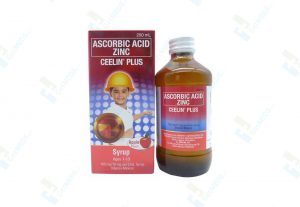 Ceelin contains ascorbic acid that helps to treat vitamin C deficiency in infants or teenagers. Ceelin supplement works as the best vitamin for kids in the Philippines comes in a bottle which is essential to get prescribed by the doctors before using it.
Nutrilin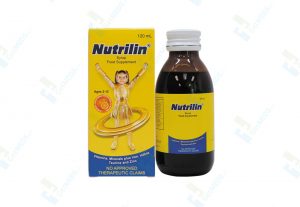 Nutrilin works as a vitamin and mineral in children's bodies. Nutrilin vitamins for kids in the Philippines advance vitamin A strengthens the immune system, maintains good eyesight, and regulates iron, iodine, manganese, and Vitamin D3.
Tiki Tiki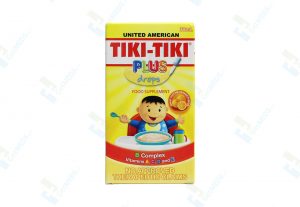 Tiki Tiki comes as a multivitamins syrup that contains vitamin A, B, C, D, and E. Tiki Tiki is one of the best vitamins for children's immune system in the Philippines can be purchase from any online drugstore or pharmacy, as a doctor recommends this for babies 0-24 months.
Growee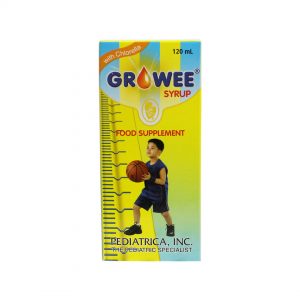 Growee is a supplement for children that contain CGF, choline, Vitamin D, and multivitamins. Growee multivitamins for kids in the Philippines help build children to stretch their maximum height with solid bones and muscles.
Ammuno-Z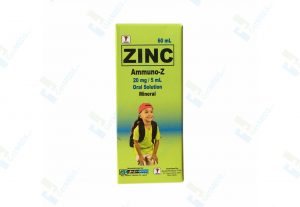 Ammuno- Z contains zinc sulfate that has active ingredients to treat children's health. Ammuno-Z drops help to maintain immunity strong and active to the children, as it is only taken after recommendation with a healthcare provider. 
Sangobion Baby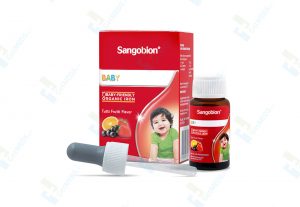 Sangobion contains iron, folic acid, vitamins, and minerals that help to increase the RBCs in the children's bodies. Samgobion baby supplement comes in a drop or a bottle specially made for infants and children. The dosage must be prescribed by the nutritionist or healthcare expert. Usually, the dosage recommended by an expert is once a day.
E zinc
E zinc contains zinc sulfate used to manage acute diarrhea and helps boost immunity, physical growth, and improvement. E Zinc supplements for kids come in a bottle that is only be taken as prescribed by a physician or doctor. 
RiteMed Zinc-C
Zinc is basically used to treat and limit zinc deficiency, including wound healing, growth progress, and diarrhea. RiteMed Zinc-C multivitamins for kids also help to provide strength and activeness to the body. Children and adults-only take this supplement.
Scotts DHA Gummies Orange 
This supplement contains DHA, vitamin D, and orange flavor. Scotts DHA Gummies Orange helps in children's growth and development; it also nourishes the bone and immune function of the body. The dosage is mainly prescribed by the doctor once a day. Before using this supplement, it is essential to get advice from the healthcare provider.
Summary
For children and teens with profoundly selective nutrition, such as vegetarianism or dairy-free nutrition, and kids with irregular eating cycles, a health care provider may prescribe an everyday supplement, including over-the-counter vitamin supplements.
Please follow and like us: