Sold Per Piece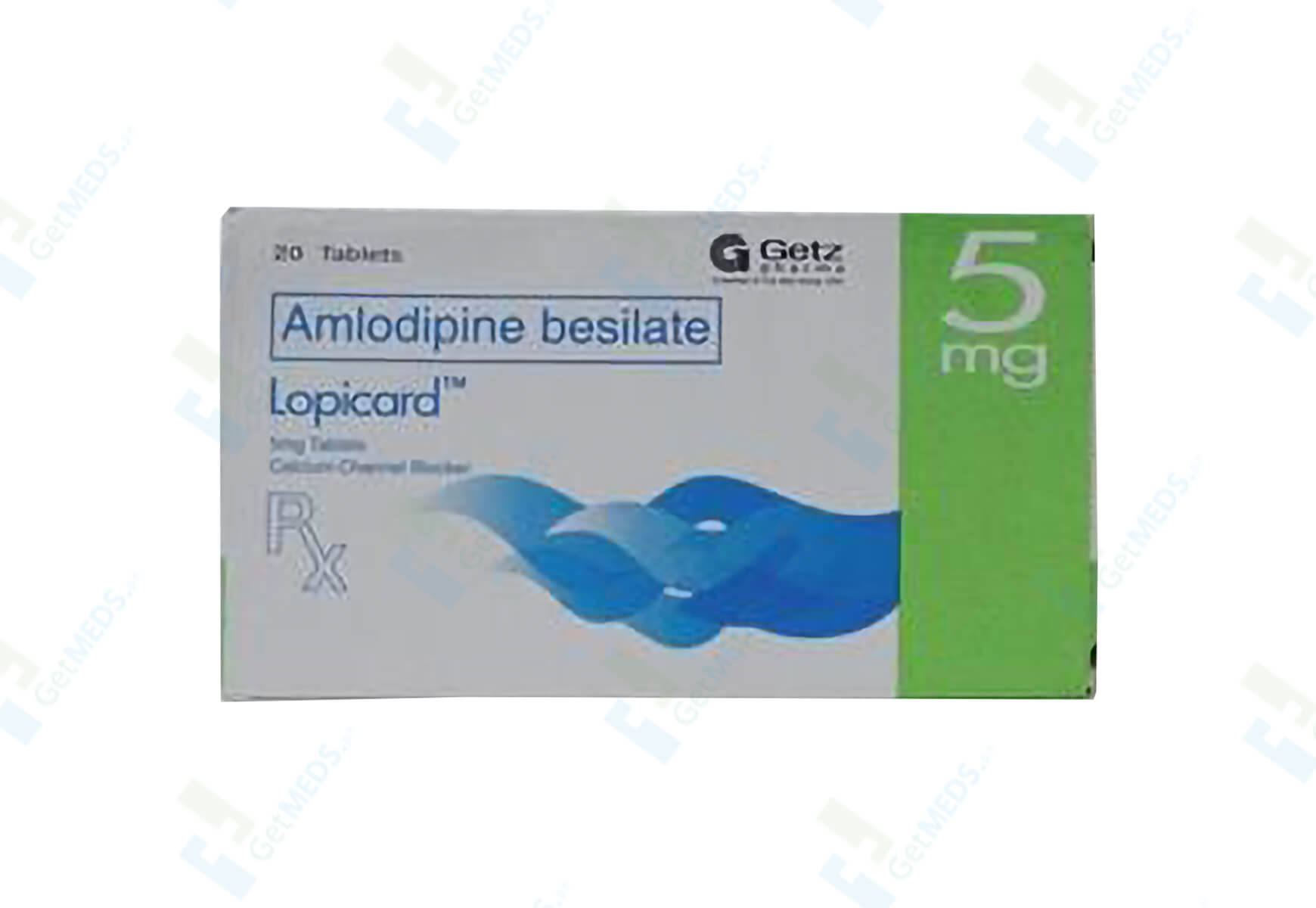 Lopicard 5 mg
Strength: 5 mg
Marketed By : Getz Pharma
Generic Name : Amlodipine
Packaging Type : Flap
Same Day Delivery - 1 Days
Regular Delivery - 3 Days
Regular Delivery - 7 Days
Note:
We require a doctor's prescription for this product. Don't forget to attach a copy of your valid prescription (.jpeg, .pdf, or .png format) upon checkout, or email it to info@getmeds.ph with your order number! To confirm your order and validate your prescription, our pharmacist will be in touch after you place your order. For a smoother transaction upon delivery, please be ready to present the original copy of your prescription when claiming your order.

* SOLD PER PIECE

Customer Reviews
0.00%

( Total Review 0 )
0.00%

( Total Review 0 )
0.00%

( Total Review 0 )
0.00%

( Total Review 0 )
0.00%

( Total Review 0 )
Reviews Lopicard 5mg contains Amlodipine, a medication that lowers blood pressure and makes it easier for the heart to pump blood around the body. If you have high blood pressure, taking Amlodipine (Lopicard) helps prevent future heart disease, heart attacks and strokes. It is usual to take 5mg of Amlodipine Lopicard 5mg once a day. You can take it at any time of day, but try to make sure it's around the same time each day.  Amlodipine Lopicard 5mg is used for the treatment and prevention of angina resulting from coronary spasm as well as from exertion.
Amlodipine can be called amlodipine besylate, amlodipine maleate or amlodipine mesylate. This is because the medicine contains another chemical to make it easier for your body to take up and use it. It doesn't matter what your amlodipine is called. They all work as well as each other. If you can't take Amlodipine Lopicard 5mg or other calcium channel blockers because of side effects, you may be able to switch to another blood pressure-lowering medicine.