Sold Per Piece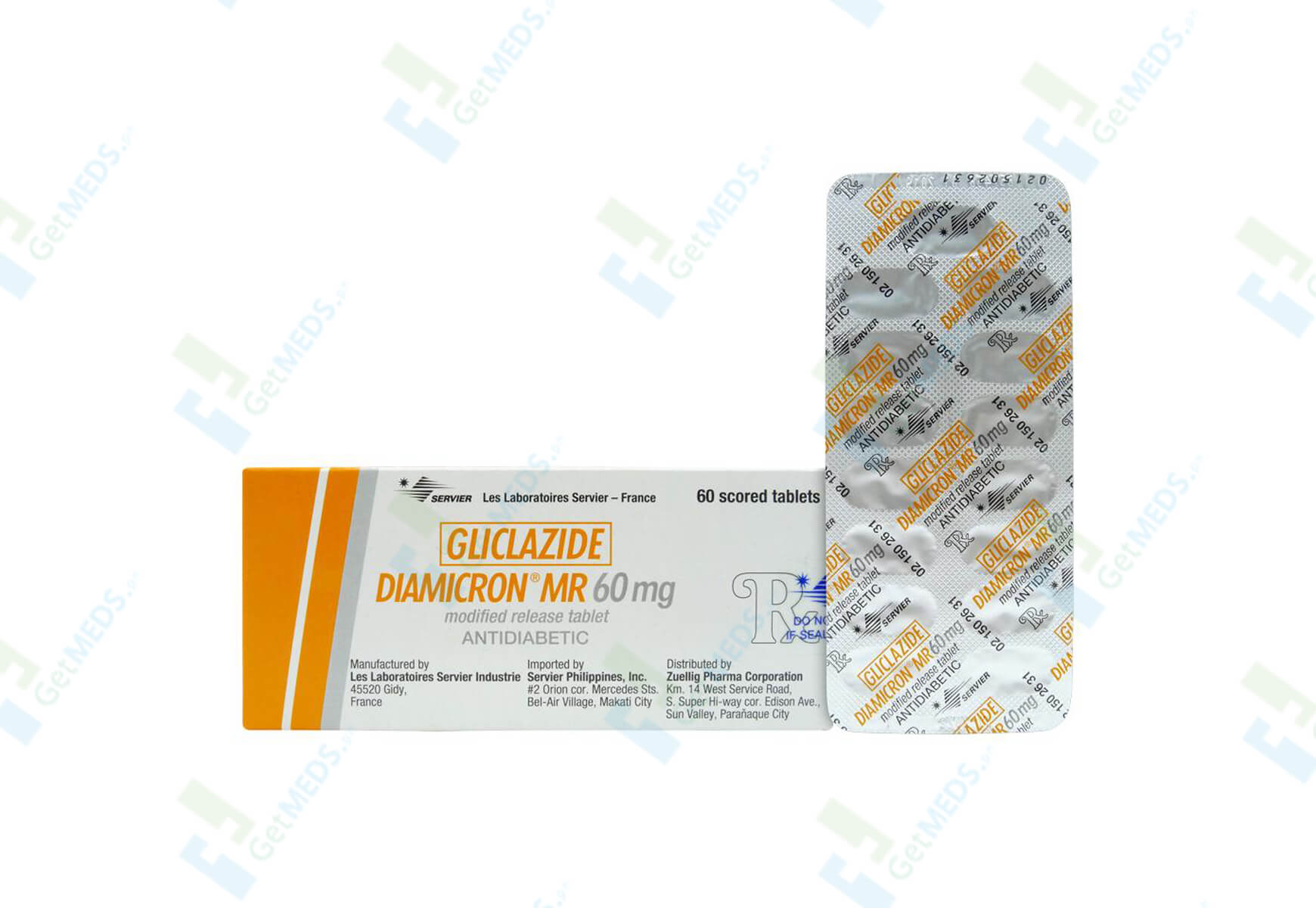 Diamicron MR 60 mg
Strength: 60 mg
Marketed By : Les Laboratoires Servier
Generic Name : Gliclazide
Packaging Type : Flap
Same Day Delivery - 1 Days
Regular Delivery - 3 Days
Regular Delivery - 7 Days
Note:
We require a doctor's prescription for this product. Don't forget to attach a copy of your valid prescription (.jpeg, .pdf, or .png format) upon checkout, or email it to info@getmeds.ph with your order number! To confirm your order and validate your prescription, our pharmacist will be in touch after you place your order. For a smoother transaction upon delivery, please be ready to present the original copy of your prescription when claiming your order.

* SOLD PER PIECE

Customer Reviews
0.00%

( Total Review 0 )
0.00%

( Total Review 0 )
0.00%

( Total Review 0 )
0.00%

( Total Review 0 )
0.00%

( Total Review 0 )
Reviews Diamicron MR medicine is used to treat type 2 diabetes in adults. Diamicron generic name contains gliclazide. This helps to limit the severe damages, including kidney diseases and blindness. Diamicron 60 mg medicine is prescribed by the doctors along with other diabetes medicine.
Continue taking diamicron Mr 60 mg medicine with doctor consultation. Try to take your medicine at the same time in a day to maintain the sugar level continuously. Specialists will advise the best dosage for you; also, it can vary from time to time as per your blood sugar report. 
Even if you are feeling well or your sugar level is maintained, continue maintaining a healthy diet and exercise daily as per the doctor's recommendation while taking the gliclazide MR 60 mg medicine.