Sold Per Piece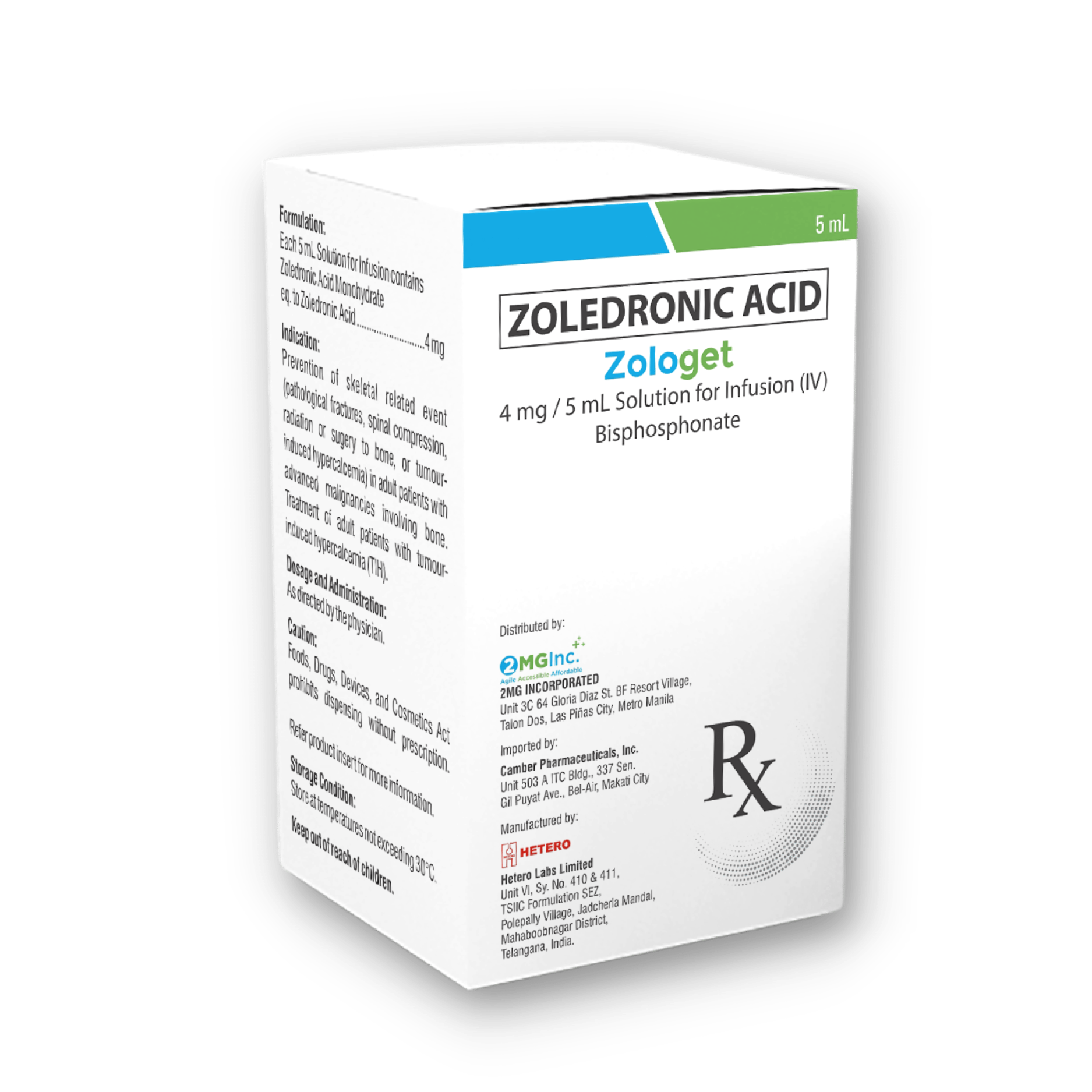 ZoloGet 4 mg/ 5 ml
Strength: 4 mg/ 5 ml
Marketed By : 2MG Incorporated
Generic Name : Zoledronic Acid
Packaging Type : Box
Same Day Delivery - 1 Days
Regular Delivery - 3 Days
Regular Delivery - 7 Days
Note:
We require a doctor's prescription for this product. Don't forget to attach a copy of your valid prescription (.jpeg, .pdf, or .png format) upon checkout, or email it to info@getmeds.ph with your order number! To confirm your order and validate your prescription, our pharmacist will be in touch after you place your order. For a smoother transaction upon delivery, please be ready to present the original copy of your prescription when claiming your order.

* SOLD PER PIECE

Customer Reviews
0.00%

( Total Review 0 )
0.00%

( Total Review 0 )
0.00%

( Total Review 0 )
0.00%

( Total Review 0 )
0.00%

( Total Review 0 )
Reviews Zoledronic acid 4mg/5ml is a medication that is available in the form of an injection or infusion. The drug is also known as Zometa injection and is used to treat certain types of bone disorders such as osteoporosis, Paget's disease, and bone metastases from cancer.
Zoledronic acid belongs to a class of drugs called bisphosphonates. It works by slowing down the breakdown of bone and reducing the amount of calcium released into the bloodstream. The medication is given through a vein, typically every six months in the case of Zometa infusion. Zoledronic acid injection 4mg is administered over 15 minutes and may be given up to once a month in some cases. The dosage may vary depending on the patient's condition.