Sold Per Piece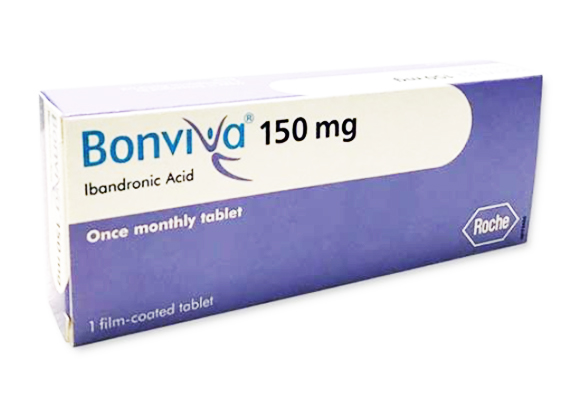 Bonviva 150mg
Strength: 150mg
Marketed By : Takeda GmbH.
Generic Name : Ibandronic acid
Packaging Type : Box
Same Day Delivery - 1 Days
Regular Delivery - 3 Days
Regular Delivery - 7 Days
Note:
We require a doctor's prescription for this product. Don't forget to attach a copy of your valid prescription (.jpeg, .pdf, or .png format) upon checkout, or email it to info@getmeds.ph with your order number! To confirm your order and validate your prescription, our pharmacist will be in touch after you place your order. For a smoother transaction upon delivery, please be ready to present the original copy of your prescription when claiming your order.

* SOLD PER PIECE

Customer Reviews
0.00%

( Total Review 0 )
0.00%

( Total Review 0 )
0.00%

( Total Review 0 )
0.00%

( Total Review 0 )
0.00%

( Total Review 0 )
Reviews Boniva is a bisphosphonate medicine that develops bone structure and collapses in the body. This can reduce bone injury and may further prevent bone cracks.
Ibandronic acid bonviva is a prescription medicine applied to treat or inhibit osteoporosis in ladies after menopause. Ibandronate heals increased bone mass and assists in defeating the possibility of having a spinal wound.
It is not understood how long Boniva acts for the medication and repression of osteoporosis. You should consult your specialist frequently to decide if this medication is, however, suitable for you.