Sold Per Piece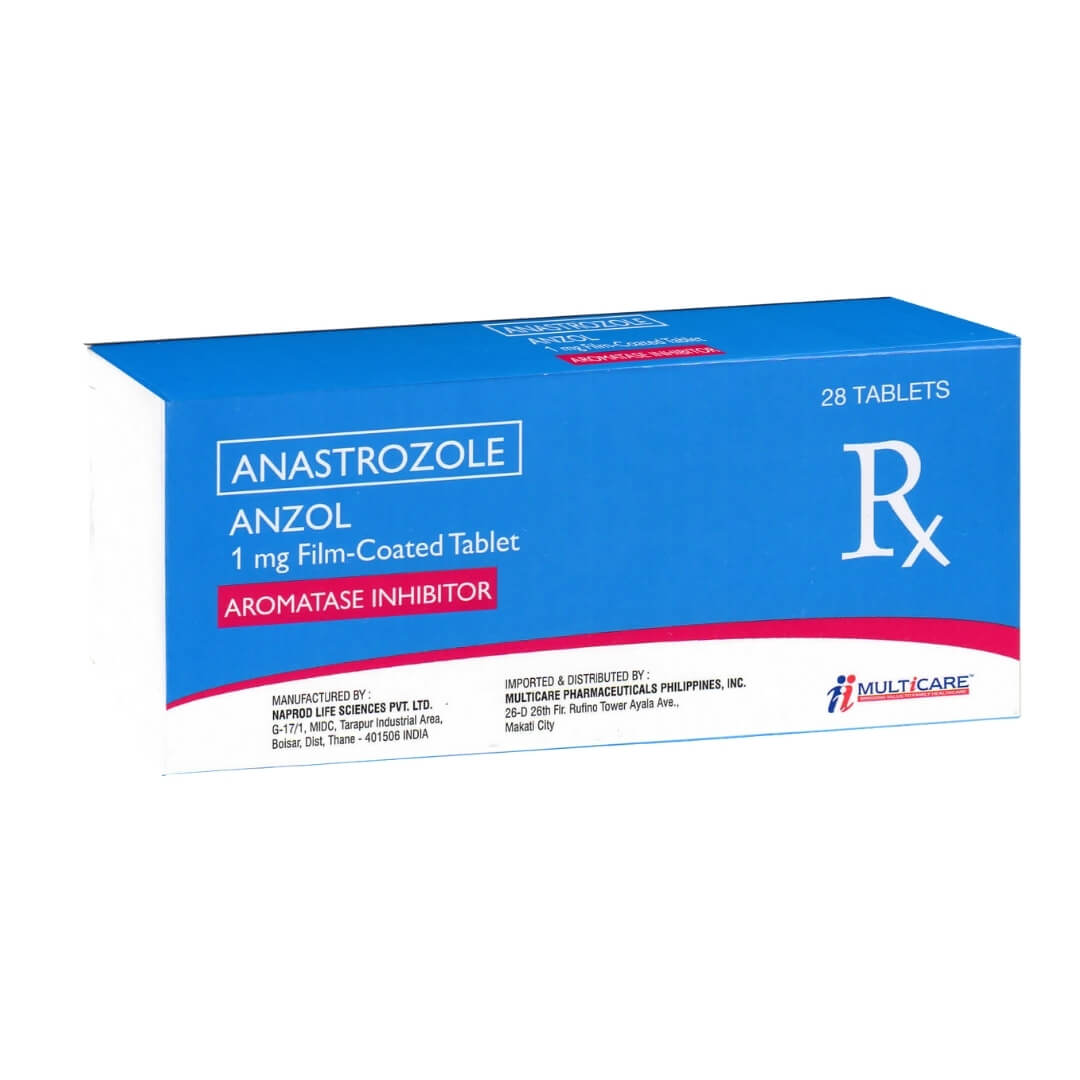 Anzol 1 mg
Strength: 1 mg
Marketed By : Multicare Pharmaceuticals Phils. Inc
Generic Name : Anastrozole
Packaging Type : Flap
Same Day Delivery - 1 Days
Regular Delivery - 3 Days
Regular Delivery - 7 Days
Note:
We require a doctor's prescription for this product. Don't forget to attach a copy of your valid prescription (.jpeg, .pdf, or .png format) upon checkout, or email it to info@getmeds.ph with your order number! To confirm your order and validate your prescription, our pharmacist will be in touch after you place your order. For a smoother transaction upon delivery, please be ready to present the original copy of your prescription when claiming your order.

* SOLD PER PIECE

Customer Reviews
0.00%

( Total Review 0 )
0.00%

( Total Review 0 )
0.00%

( Total Review 0 )
0.00%

( Total Review 0 )
0.00%

( Total Review 0 )
Reviews Anastrozole (Anzol) is an adjunct therapy used for early stages of hormone receptor-positive metastatic breast cancer for post-menopausal women. Due to its superior efficacy despite prior therapy with Tamoxifen, an early estrogen receptor modulator, this medication is also the drug of choice for cancer patients with advanced breast cancer.
MECHANISM OF ACTION
Anzol is a selective competitive  aromatase inhibitor that is present in the liver, adipose tissues, and adrenal glands. It reduces the body's production of estrogen by primarily blocking aromatase, an enzyme that transforms androgen (a sex hormone produced by the adrenal glands) into estrogen, a hormone required for the growth of cancer cells in estrogen receptor-positive breast cancers.
Post-menopausal women have higher than normal estrogen surges during this time, which increases their risk of developing the condition.Thus, anastrozole therapy might make it impossible for cancer cells that depend on estrogen to survive.