Sold Per Piece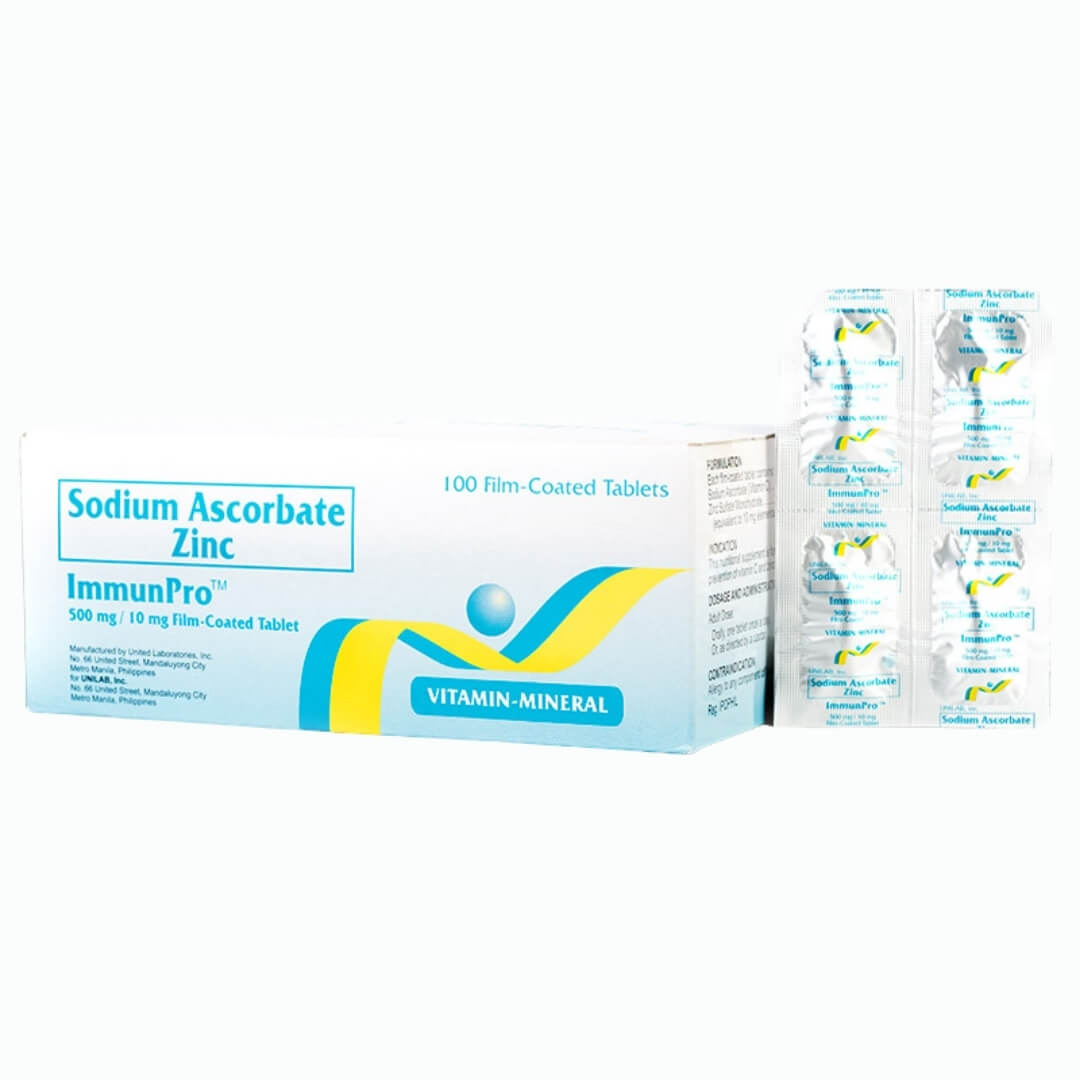 Customer Reviews
0.00%

( Total Review 0 )
0.00%

( Total Review 0 )
0.00%

( Total Review 0 )
0.00%

( Total Review 0 )
0.00%

( Total Review 0 )
Reviews Sodium Ascorbate zinc immunpro mg contains vitamin C and Zinc, which are natural antioxidants that help the body's natural defense against damaging free radicals. It assures a correct daily dose of vitamin C and Zinc to increase body resistance and enhance the immune system.
What is the difference between Ascorbic Acid and Sodium Ascorbate?
Ascorbic acid and Sodium ascorbate are both forms of Vitamin C. Ascorbic acid is the acidic form, while sodium ascorbate, mineral ascorbate, is buffered; therefore less acidic than the latter.