Sold Per Piece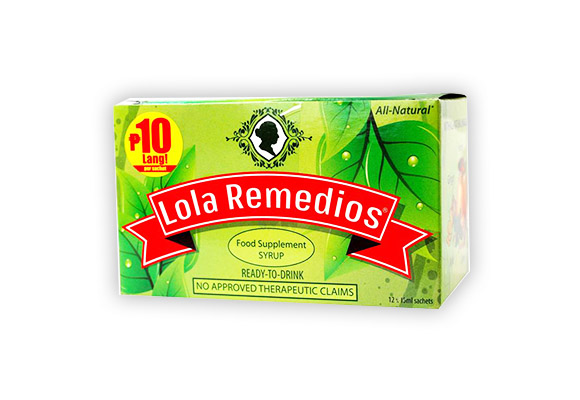 Lola Remedios 15 ml
Strength: 15 ml
Marketed By : Reckitt Benckiser Healthcare (Phils.) Inc
Generic Name : Mint + Honey + Clove + Ginger + Fennel
Packaging Type : Sachet
Same Day Delivery - 1 Days
Regular Delivery - 3 Days
Regular Delivery - 7 Days
Customer Reviews
0.00%

( Total Review 0 )
0.00%

( Total Review 0 )
0.00%

( Total Review 0 )
0.00%

( Total Review 0 )
0.00%

( Total Review 0 )
Reviews Lola Remedios has become a household name over a short period because it promises to provide quick relief for an itchy throat as well as the overall feeling of heaviness. 
Here are the 5 Lola Remedios benefits with natural ingredients in each sachet of Lola Remedios for dry cough: 
Ginger - traditionally Lola Remedios for cough, ginger is used for sore throats, pains, and even gastrointestinal troubles. Think of ginger tea, which is hoped for ages for its positive effects on sore throat and stomach ache. 
Cloves - Cloves are top home remedies for inflammations, fungal infections, and pains. 
Honey - honey has countless health and wellness benefits, including healing coughs and colds and upper respiratory tract ailments.
Fennel - Fennel is high-grade at providing relief for stomach discomfort because of gas pains and indigestion.
Mint - the cooling impact of mint is excellent for sore throat, clogged nose, muscle aches, diarrhea, headaches, and colds.