Sold Per Piece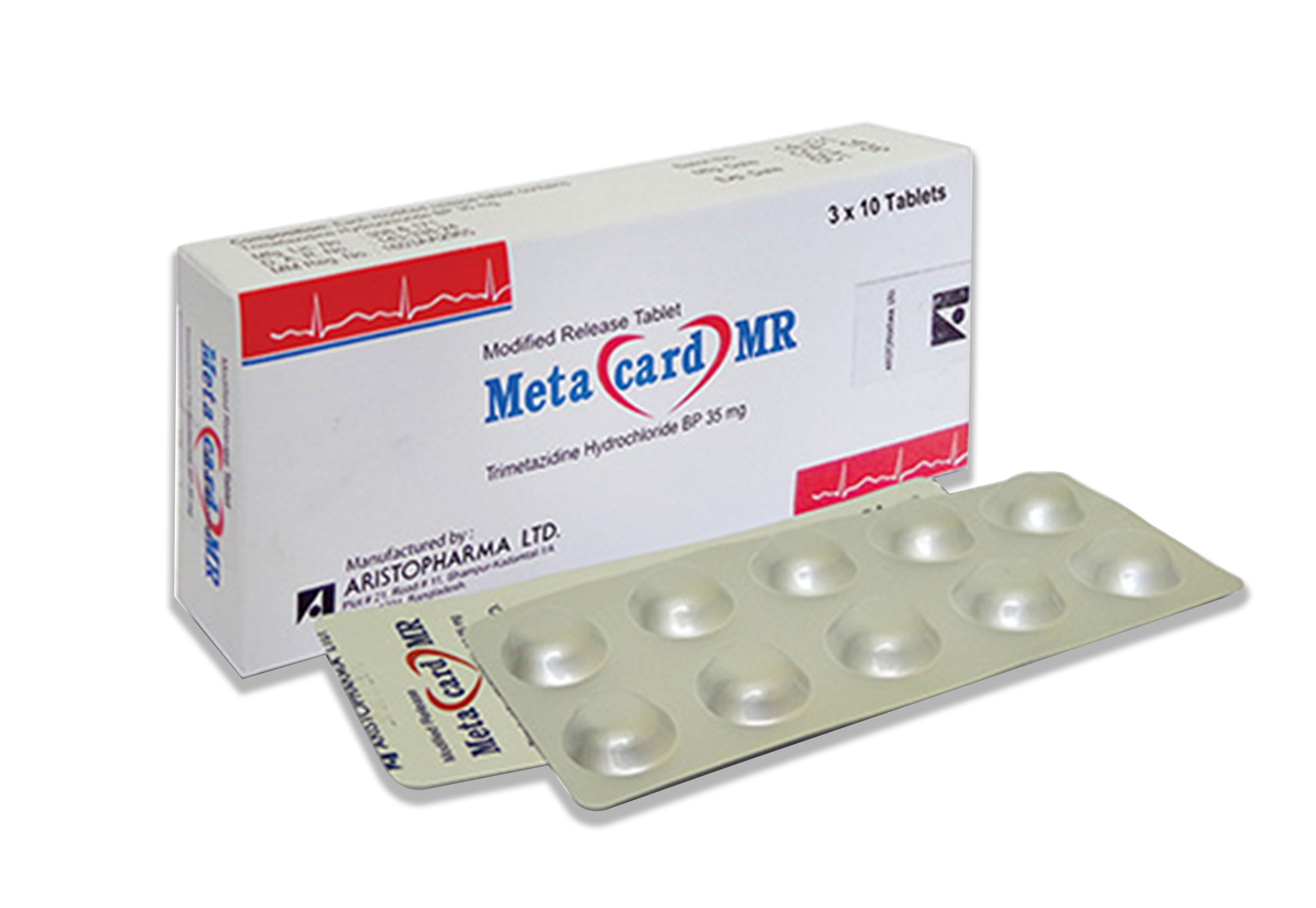 Metacard MR 35mg
Strength: 35mg
Marketed By : Aristopharma Ltd
Generic Name : Trimetazidine
Packaging Type : Pack
Same Day Delivery - 1 Days
Regular Delivery - 3 Days
Regular Delivery - 7 Days
Note:
We require a doctor's prescription for this product. Don't forget to attach a copy of your valid prescription (.jpeg, .pdf, or .png format) upon checkout, or email it to info@getmeds.ph with your order number! To confirm your order and validate your prescription, our pharmacist will be in touch after you place your order. For a smoother transaction upon delivery, please be ready to present the original copy of your prescription when claiming your order.

* SOLD PER PIECE

Customer Reviews
0.00%

( Total Review 0 )
0.00%

( Total Review 0 )
0.00%

( Total Review 0 )
0.00%

( Total Review 0 )
0.00%

( Total Review 0 )
Reviews Metacard MR 35 Tablet is an anti-anginal medicine used for treating heart-related chest pain. It prevents recent attacks of angina but does not stop an acute attack once it has started. It can be used alone or in combination with some other medicines. Trimetazidine is the generic name for Metacard Mr 35.
Metacard Mr 35 Tablet should be taken regularly as advised by the doctor. It would help if you took it with or without food and at a fixed time. Your doctor will decide how often you should take this medicine. This may change from time to time depending on how well it is working. You should take this medicine regularly to get the most benefit, even if you feel fine.