Sold Per Piece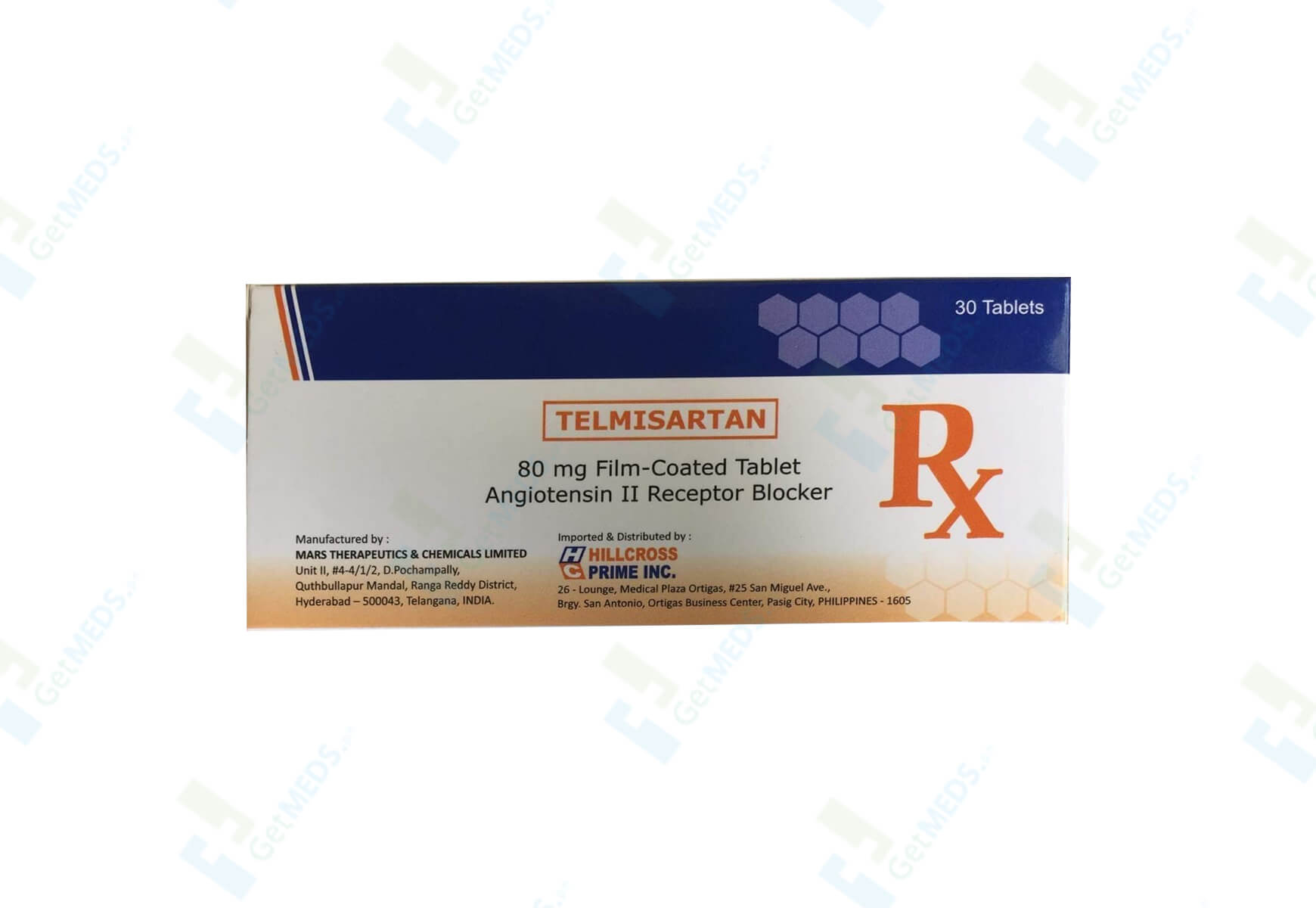 Telmisartan 80 mg
Strength: 80 mg
Marketed By : Mars Therapeuticals & Chemicals Pvt. Ltd.
Generic Name : Telmisartan
Packaging Type : Flap
Same Day Delivery - 1 Days
Regular Delivery - 3 Days
Regular Delivery - 7 Days
Note:
We require a doctor's prescription for this product. Don't forget to attach a copy of your valid prescription (.jpeg, .pdf, or .png format) upon checkout, or email it to info@getmeds.ph with your order number! To confirm your order and validate your prescription, our pharmacist will be in touch after you place your order. For a smoother transaction upon delivery, please be ready to present the original copy of your prescription when claiming your order.

* SOLD PER PIECE

Customer Reviews
0.00%

( Total Review 0 )
0.00%

( Total Review 0 )
0.00%

( Total Review 0 )
0.00%

( Total Review 0 )
0.00%

( Total Review 0 )
Reviews Telmisartan is a medication that falls under the category of angiotensin II receptor blockers (ARBs). It is commonly sold under the brand name Micardis. Telmisartan is primarily used for the treatment of hypertension (high blood pressure). Telmisartan has been found to be effective in lowering blood pressure and reducing the risk cardiovascular events in patients with hypertension. It is known to have a long-lasting effect, with its beneficial effects on blood pressure lasting for up to 24 hours after a single dose. Overall, telmisartan (Micardis) is an effective and commonly prescribed medication for managing hypertension. With its mechanism of action and long-lasting effects, it provides patients with a reliable option for controlling blood pressure and reducing the risk of cardiovascular complications.