Sold Per Piece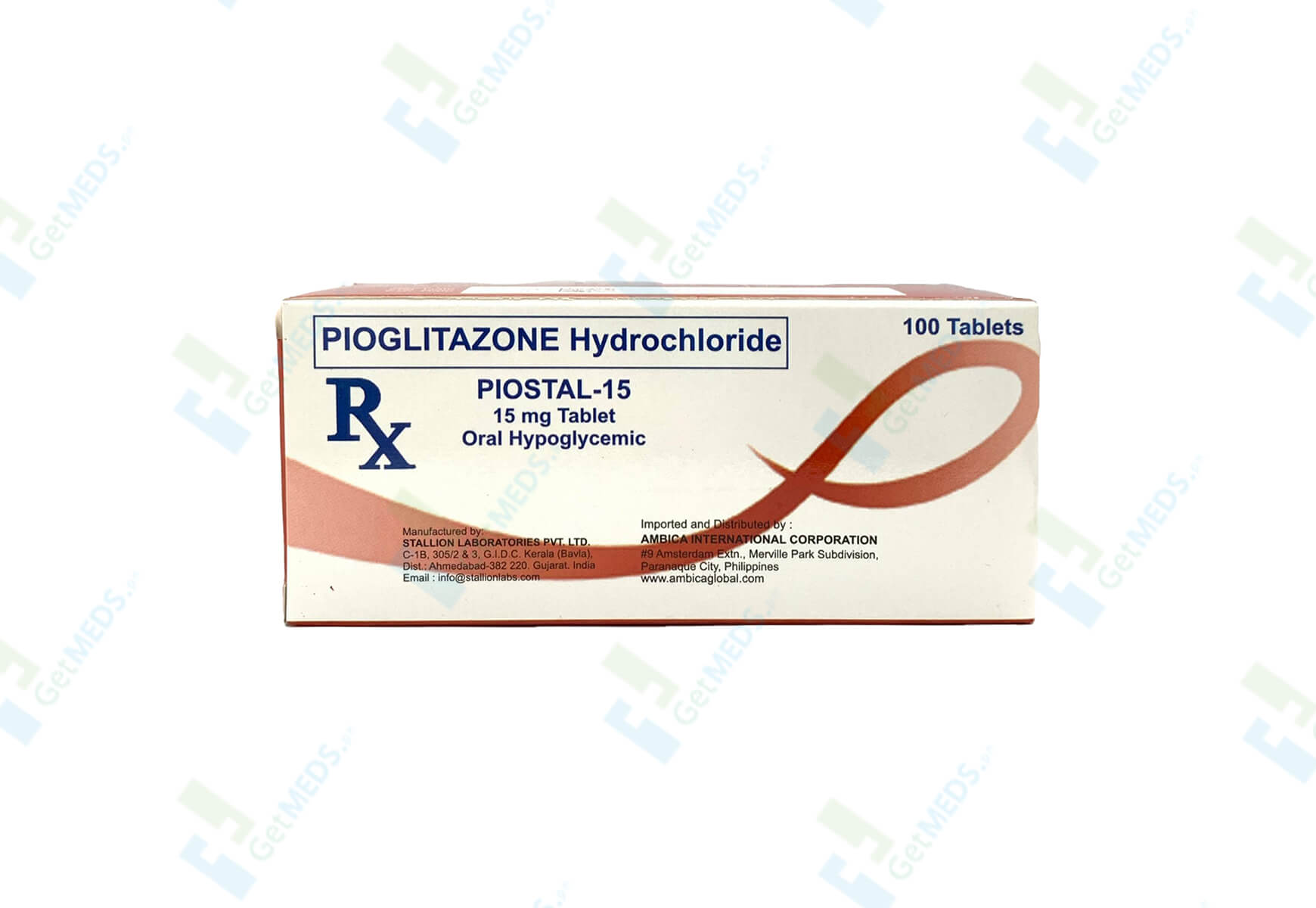 Piostal 15 mg
Strength: 15 mg
Marketed By : Ambica International Corp.
Generic Name : Pioglitazone
Packaging Type : Flap
Same Day Delivery - 1 Days
Regular Delivery - 3 Days
Regular Delivery - 7 Days
Note: Get notified when this item comes back in stock.
Note:
We require a doctor's prescription for this product. Don't forget to attach a copy of your valid prescription (.jpeg, .pdf, or .png format) upon checkout, or email it to info@getmeds.ph with your order number! To confirm your order and validate your prescription, our pharmacist will be in touch after you place your order. For a smoother transaction upon delivery, please be ready to present the original copy of your prescription when claiming your order.

* SOLD PER PIECE

Customer Reviews
0.00%

( Total Review 0 )
0.00%

( Total Review 0 )
0.00%

( Total Review 0 )
0.00%

( Total Review 0 )
0.00%

( Total Review 0 )
Reviews Diabetes drug Pioglitazone is prescription drug used for diabatic patients. Uses of pioglitazone 15 mg diabetes medicine with proper diet and exercise program helps to control the high blood sugar in type 2 diabetes patients. It helps to restore your body's proper response to insulin, thereby lowering your blood sugar. Controlling your high blood sugar helps prevent kidney damage, blindness, nerve problems, loss of limbs, and sexual function problems. Control of diabetes properly may also lessen the risk of heart attack or stroke problem. Pioglitazone is used either alone or in combination with other diabetes medications. Many peoples in the Philippines are diabatic patient. Talk to your doctor about the risks and benefits of pioglitazone before using.