Sold Per Piece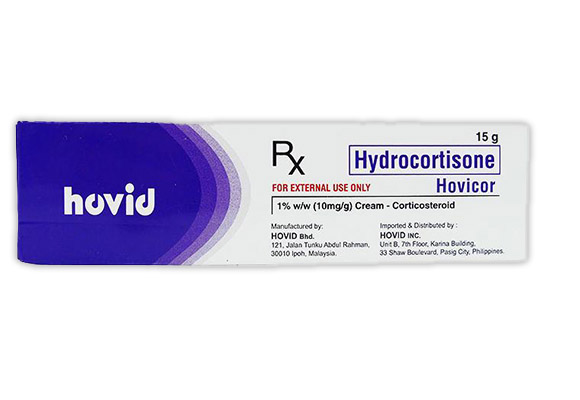 Hovicor 15 g
Strength: 15 g
Marketed By : Hovid Inc.
Generic Name : Hydrocortisone
Packaging Type : Tube
Same Day Delivery - 1 Days
Regular Delivery - 3 Days
Regular Delivery - 7 Days
Note:
We require a doctor's prescription for this product. Don't forget to attach a copy of your valid prescription (.jpeg, .pdf, or .png format) upon checkout, or email it to info@getmeds.ph with your order number! To confirm your order and validate your prescription, our pharmacist will be in touch after you place your order. For a smoother transaction upon delivery, please be ready to present the original copy of your prescription when claiming your order.

* SOLD PER PIECE

Customer Reviews
0.00%

( Total Review 0 )
0.00%

( Total Review 0 )
0.00%

( Total Review 0 )
0.00%

( Total Review 0 )
0.00%

( Total Review 0 )
Reviews Hovicor hydrocortisone medicine is used to treat various skin conditions. Hydrocortisone reduces the swelling, itching, and redness that can occur in these types of situations. Hovicor hydrocortisone medication is a mild corticosteroid.