Sold Per Piece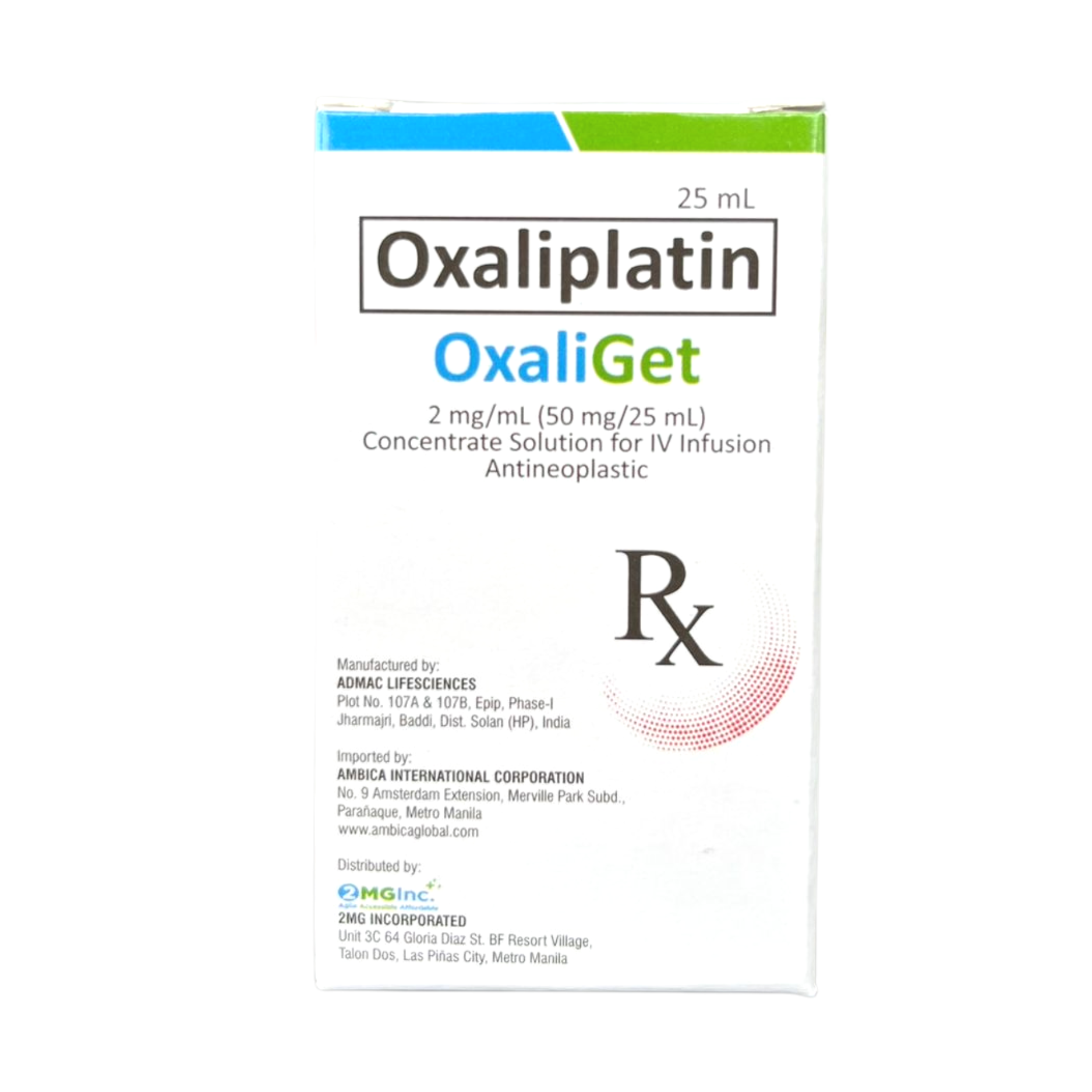 OxaliGet 50 mg/ 25 ml
Strength: 50 mg/ 25 ml
Marketed By : 2MG Incorporated
Generic Name : Oxaliplatin
Packaging Type : Box
Same Day Delivery - 1 Days
Regular Delivery - 3 Days
Regular Delivery - 7 Days
Note:
We require a doctor's prescription for this product. Don't forget to attach a copy of your valid prescription (.jpeg, .pdf, or .png format) upon checkout, or email it to info@getmeds.ph with your order number! To confirm your order and validate your prescription, our pharmacist will be in touch after you place your order. For a smoother transaction upon delivery, please be ready to present the original copy of your prescription when claiming your order.

* SOLD PER PIECE

Customer Reviews
0.00%

( Total Review 0 )
0.00%

( Total Review 0 )
0.00%

( Total Review 0 )
0.00%

( Total Review 0 )
0.00%

( Total Review 0 )
Reviews OxaliGet 50 mg/ 25 ml Oxaliplatin is used in the treatment of cancer, specifically colon and rectal cancer. It belongs to the class of medications called platinum-containing compounds and is administered through intravenous infusion. Oxaliplatin works by interfering with DNA replication and cell division in cancer cells, leading to their death. 
This drug is commonly used in combination with other chemotherapy agents and has been shown to improve the response rate and overall survival in patients with advanced colorectal cancer. It may also be used in the treatment of other cancers, such as pancreatic and ovarian cancer.