Sold Per Piece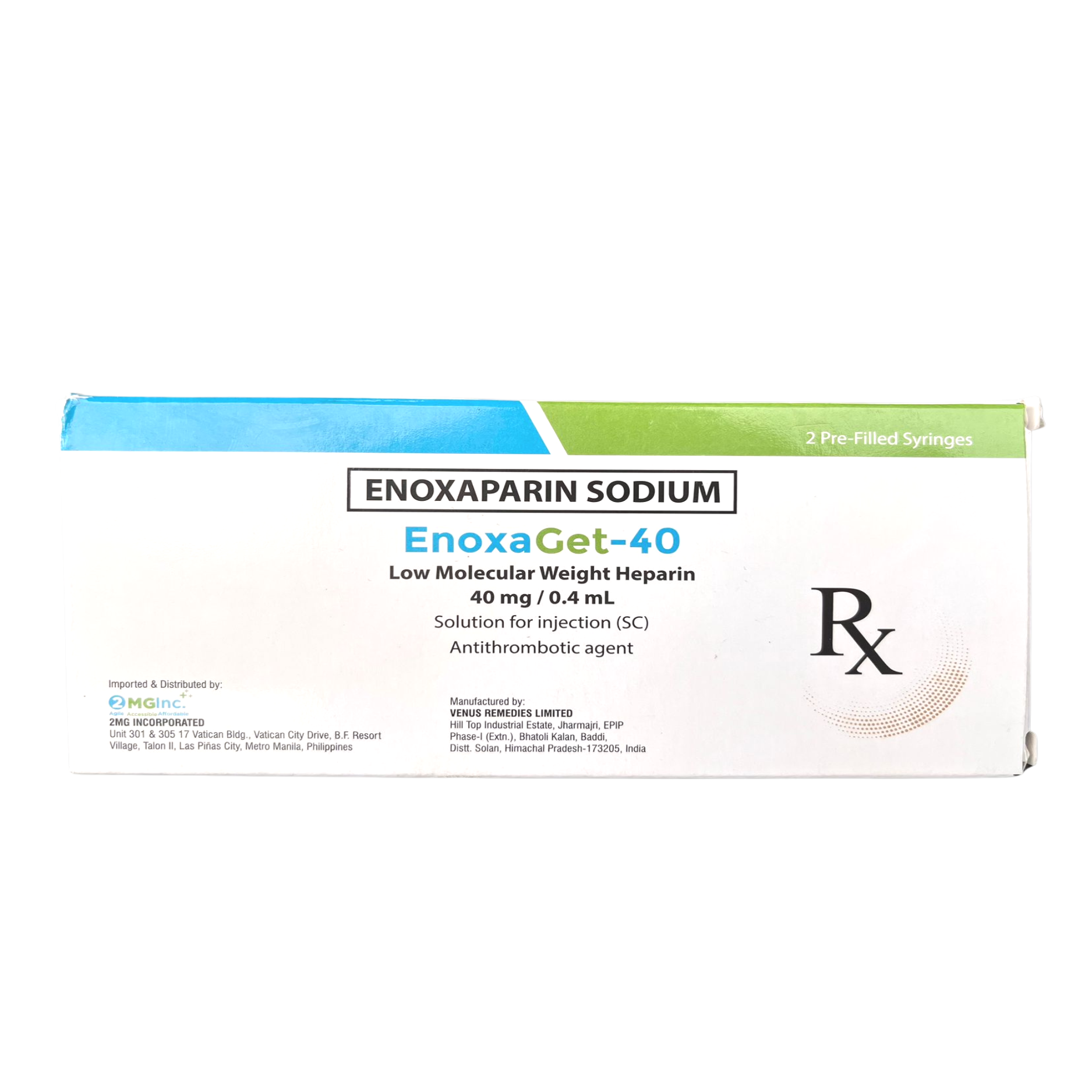 Enoxaget 2's 40 mg/ 0.4ml
Strength: 40 mg/ 0.4ml
Marketed By : 2MG Incorporated
Generic Name : Enoxaparin Sodium
Packaging Type : Box
Same Day Delivery - 1 Days
Regular Delivery - 3 Days
Regular Delivery - 7 Days
Note:
We require a doctor's prescription for this product. Don't forget to attach a copy of your valid prescription (.jpeg, .pdf, or .png format) upon checkout, or email it to info@getmeds.ph with your order number! To confirm your order and validate your prescription, our pharmacist will be in touch after you place your order. For a smoother transaction upon delivery, please be ready to present the original copy of your prescription when claiming your order.

* SOLD PER PIECE

Customer Reviews
0.00%

( Total Review 0 )
0.00%

( Total Review 0 )
0.00%

( Total Review 0 )
0.00%

( Total Review 0 )
0.00%

( Total Review 0 )
Reviews Enoxaparin, marketed under the brand name Clexane, is an injectable medication that contains enoxaparin sodium as its active ingredient. It belongs to the class of drugs called low molecular weight heparins (LMWHs).
Clexane is primarily used for the prevention and treatment of blood clots in various conditions. It is commonly prescribed to prevent deep vein thrombosis (DVT), which can occur after surgery or prolonged periods of immobility. It is also used in the treatment of DVT and pulmonary embolism (PE) to prevent further clot formation. In addition, Clexane is used in certain medical conditions such as unstable angina and non-ST-segment elevation myocardial infarction to reduce the risk of blood clots and subsequent cardiac events.