Sold Per Piece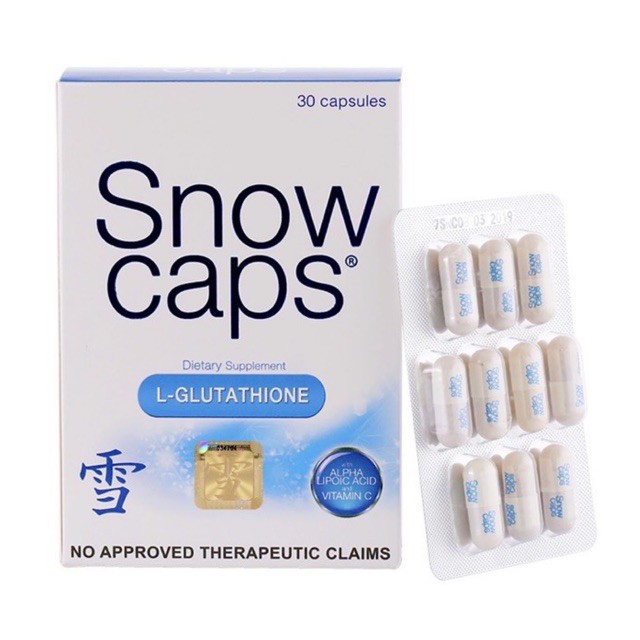 Snow Caps L-Glutathione 30's
₱2564.20
₱2464.00
-4% OFF
Strength: 30's
Marketed By : Growrich Manufacturing Inc.
Generic Name : L-Glutathione + Sodium Ascorbate + Alpha Lipoic Acid
Packaging Type : Flap
Same Day Delivery - 1 Days
Regular Delivery - 3 Days
Regular Delivery - 7 Days
Customer Reviews
0.00%

( Total Review 0 )
0.00%

( Total Review 0 )
0.00%

( Total Review 0 )
0.00%

( Total Review 0 )
0.00%

( Total Review 0 )
Reviews Snow Caps Is Primarily Used to Promote Skin Health and Beauty. Glutathione Is Known to Help Reduce the Appearance of Dark Spots, Freckles, and Other Types of Skin Discoloration. Additionally, It Is Believed to Help Strengthen the Skin's Natural Defenses Against Uv Radiation, Pollution, and Other Environmental Factors That Can Cause Damage to the Skin.
Snow Caps Are a Beauty Supplement That Uses Glutathione to Improve Skin Color and Combat Pigmentation. It Is Widely Used in the Beauty Industry Due to Its Effectiveness in Reducing Blemishes, Wrinkles, and Age Spots. Snow Caps Supplement Provides a Natural and Safe Solution for People Seeking a Beautiful Complexion.