Vitamins provide the body's needs to grow and develop normally. Vitamin D helps the body absorb calcium, as calcium counts as a central building block of the human body's bone. The best vitamin D supplement is essential to play a role in the nerve, muscle, and immune systems. A lack of vitamin D can produce bone diseases that include osteoporosis or rickets. The most natural way to get Vitamin D to the body is through sunlight, but too much sunlight may lead to skin aging and skin cancer. As a result, many people chose to get vitamin D supplements from doctor consultation.
What is a Vitamin D supplement?
"A supplement will generally provide 100 percent of the daily recommended allowance for all vitamins and minerals," Kris-Etherton said. The human body does its best to eat healthy food but still lacks some areas; their supplements can help. The best vitamin D supplement is the key to ensure that as it is taken in additional diet choices and nutritional food.
Try to avoid over-the-counter vitamin references from any drugstore because vitamin D supplement dose depends on healthcare specialists' recommendation on how much you should take per your age. Some people might need extra vitamin D tablets, such as:
Older people

Breastfeed newborns

People with a dark complexion

People with certain diseases, such as liver diseases, cystic fibrosis, and Crohn's disease

People who have obesity or gastric bypass surgery
What are the best vitamin D supplements?
While choosing the right vitamin supplement can be difficult, high-quality supplements are available for almost every requirement. Whenever you decide to take supplements, contact trusted over-the-counter vitamin specialists like dietitians, nutritionists, and doctors.
Here are the 10 best vitamin D supplement:
Calvit Gold

Forti-D 800 IU

Oscivit

Calciumade

Caltrate Plus 

Calci Aid

Rhea Calcium Ascorbate

Rocaltrol

Care/of

Persona
Calvit Gold Tablet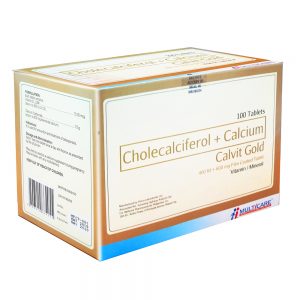 Vitamin D supplements in the Philippines are necessary to take during pregnancy and lactation.  Calvit Gold tablet contains the salt called Cholecalciferol + Calcium that helps to nourish the mother and baby. However, you may get rare vitamin D supplement side effects such as constipation, diarrhea, nausea, and vomiting. 
Forti-D 800 IU Capsule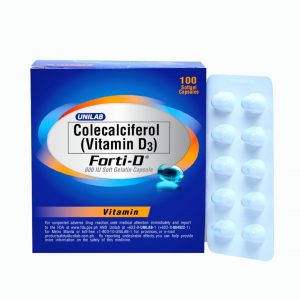 Individuals use vitamin D tablets, the Forti-D 800IU Capsule, mainly because they get less sun exposure or a vegetarian diet. It is one of the best vitamin D supplements that benefit pregnant or breastfeeding women. It's easily available in online drugstores in the Philippines but before buying it, consult the specialist on how much Vitamin D lacks and is needed to sustain the body fit and healthy.
Oscivit Tablet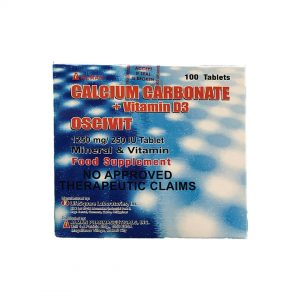 Oscivit carries calcium supplements that benefit from limiting or managing low blood calcium levels in individuals who do not get sufficient calcium from their daily diet. Oscivit supplement contains calcium carbonate + vitamin D3 that helps to boost low calcium levels in weak bones and specific muscle disease.
Calciumade Calcium Supplement
Calcium and vitamin D supplements treat bone and joint because they contain a high Ca carbonate + Cholecalciferol +Mg oxide + Zn oxide + Manganese sulfate that helps make joints flexible. Calciumade tablets  are advised to be practiced by pregnant women and breastfeeding mothers. It also acts as the best vitamin D supplement to provide an adequate amount of calcium to the mother to boost the baby's bones.
Caltrate Plus tablet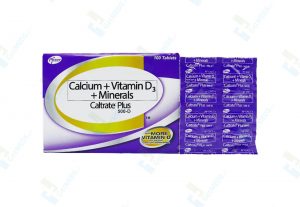 It is used for the prevention and treatment of osteoporosis, Calcium, and Vitamin D deficiency states. Caltrate Plus tablet contains Calcium + Vitamin D3 + Minerals, which plays a vital role in the body. It is essential for the healthy functioning of nerves, cells, muscle, and bone. 
Calci Aid Calcium Supplement 
Calci Aid contains calcium, one of the essential macronutrients for the body's growth and function. Clinical studies have confirmed the efficacy of the Calci aid capsule. It contains calcium carbonate that is common for all age groups, including breastfeeding mothers and pregnant women.
Rhea Calcium Ascorbate
Rhea calcium ascorbate is used to treat or prevent vitamin D deficiency. Before taking Rhea calcium ascorbate medicine, inform the doctor if you are allergic to calcium ascorbate, any part of calcium ascorbate, or any other drugs, foods, or substances.
Rocaltrol
Rocaltrol is used with individuals who suffer from kidney disease who can't produce enough of the primary form of Vitamin D. Rocaltrol medication contains calcitriol, limiting and treating specific types of calcium/phosphorus/parathyroid problems that can occur with long-term kidney dialysis. 
Care/of Supplement
Care/of  supplement benefits to provide specific nutrients that may help your health to boost. It offers The Sunny D3 and The Vegan Sunny D3. It carries a harmless vegan diet; vitamin D3 sourced from algae.
Persona
Persona contains 1,000 IU of vitamin D3, this vitamin benefits in controlling optimal vitamin D levels. Persona supplement also includes a vegan-friendly form of D3 known as Vitashine, acquired from lichens.
How do vitamin D supplements work?
Vitamin D is the best-known supplement to maintain bone health by increasing the intestinal absorption of calcium. 7 out of 10 people lacking vitamin D supplements in the Philippines lead to osteoporosis, heart, and autoimmune diseases. 
Without sufficient vitamin D intake in a diet, the body hardly absorbs 10% to 15% calcium, but 30% to 40% absorption of vitamin reservation is the rule to take it. According to the U.S. Preventive Services Task Force, the best vitamin D supplement dose use to lower the risk of hip fractures in postmenopausal women, with rare side effects of kidney stones.
How much vitamin d supplement should I take?
Vitamin D supplement dose depends on the person's pre-existing medical health issues. The NIH provides a general guideline for vitamin D  dose as follows:
| | |
| --- | --- |
| AGE | DAILY AMOUNT OF VITAMIN D REQUIRED |
| 0-12 months | 400 IU (10mcg) |
| 1-8 years | 600 IU (15 mcg) |
| 19-70 years | 600 IU (15mcg) |
| 70 years and over | 800 IU (20mcg) |
People pregnant or nursing should try to get 600 IU (15 mcg) of vitamin D per day. According to the NIH, sitting 5–30 minutes in sunlight exposure at least twice per week helps boost the body's different parts. 
What are the Vitamin D supplement side effects?
Vitamin D supplement side effects may occur in taking high amounts of supplement orally. According to the researcher, to avoid side effects, the average limit for an adult is 4,000 IU (100 mcg) per day. Some side effects are:
anorexia

weight loss

frequent urination

heart arrhythmias
What are the vitamin D supplement benefits?
The best vitamin D supplement benefits different parts of the body. It benefits in:
developing healthy bones and teeth

boosting the immune, brain, and nervous system

controlling insulin levels and maintaining

diabetes

problems

strengthening lung function and cardiovascular health

regulating the appearance of genes affected in cancer development
How much vitamin D can I take in a day?
Most individuals only need safe exposure to sunlight, which is one of the most effective ways to get more vitamin D. However, some vegetables, grains, foods also hold this nutrient that helps to boost vitamin D. These include:
egg yolks

fortified orange juice

mushrooms that plant under UV light

beef liver

fortified milk

oily fish, such as salmon and mackerel

fortified breakfast cereals
Summary
Most individuals only need safe exposure to sunlight, which is one of the most effective ways to get more vitamin D. However, some vegetables, grains, foods also hold this nutrient that helps to boost vitamin D. In some cases; vitamin D supplement may be required for that patients must consult the healthcare specialists before taking any vitamin D supplements.
Please follow and like us: